On 1 and 22 November 2017, the students of the Department of Environmental Engineering and Pollution Control Technologies of the Western Macedonia University of Applied Sciences visited the Mechanical and Biological Treatment plant.
With this visit, the educational program of EPADYM was launched, aiming that all pupils, students and residents of Western Macedonia will be informed on the scope of works of the Integrated Waste Management System of the Region of Western Macedonia and on the best practices that they can introduce to their daily life in order to reduce the production of municipal mixed waste.
The students watched the presentation of the MBT unit in the special event hall in the Administration Building of the plant, followed by a discussion on waste management.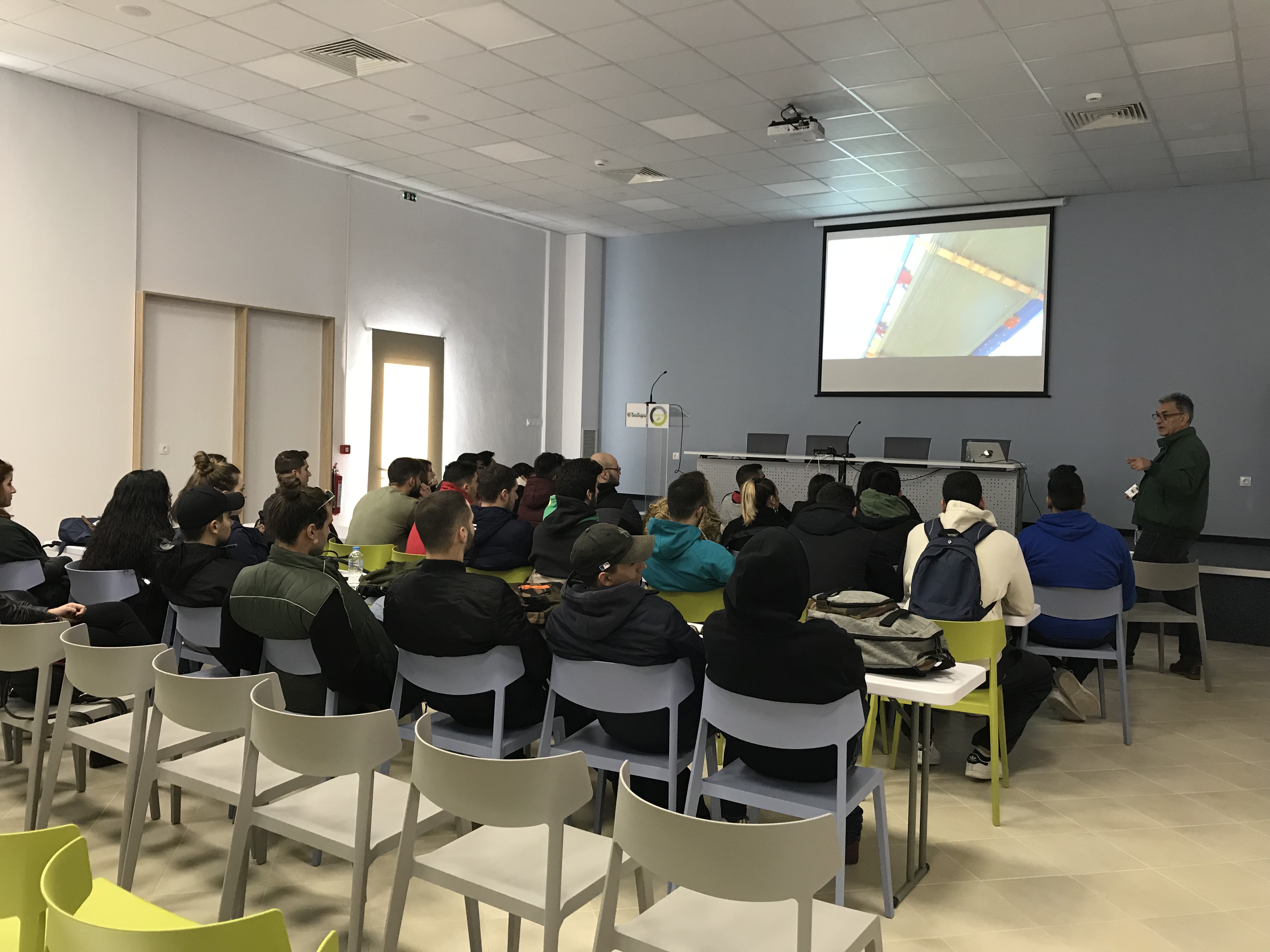 They were then guided to the process units of the plant, where they had the opportunity to see the plant in full operation and have all their practical questions answered by the Operation Manager Mr K. Matsangos.